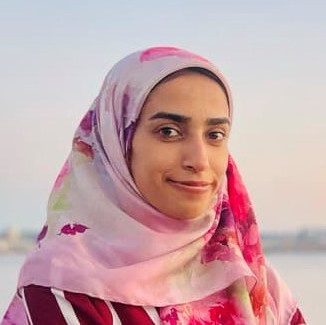 Département des sciences animales, FSAA, Université Laval
I graduated with a bachelor's degree in agricultural biotechnology in 2014. I completed my master's degree in agricultural biotechnology in 2016 at Isfahan university of technology, Iran and I have been studying on my PhD. program since 2019 at Université Laval. My research interests focus on demonstration of the impact of black soldier fly (BSF) larval frass on disease suppressiveness in horticultural crops, to understand the impacts of frass characteristics on the phytoprotective effects in treated plants.
Expertise
Mouche soldat noire
: Doctorat
---
:
Black soldier fly (BSF) can feed on a wide range of organic substrates such as food waste, vegetable waste and human and animal faecal wastes and has great potential to efficiently convert organic matter into a high value source of protein and fat that provide sustainable solutions for both organic waste management and food security. A secondary product of this bioprocess is 'frass' which is the left-over from growing BSFL fed on different diets and consists of undigested food waste, larval excrement and chitin from larval molting. Larval frass is rich in organic matter in addition to macro and micro elements that have proven valuable as soil amendments for horticultural crops. This bioresource is also a rich source of diverse microbial communities. My doctorate project aims to determine the effectiveness of BSF frass on the suppresivness of fungal pathogens of tomato plant. Specifically, our objective is to establish whether BSF frass could successfully inhibit phytopathogens, without using synthetic fungicides.
---
---
Study level
Doctorat
2 Latest publications
Diet Composition Influences Growth Performance, Bioconversion of Black Soldier Fly Larvae: Agronomic Value and In Vitro Biofungicidal Activity of Derived Frass

Effects of a complex fruit and vegetable-based diet on black soldier fly larval growth and substrate bioconversion.
---